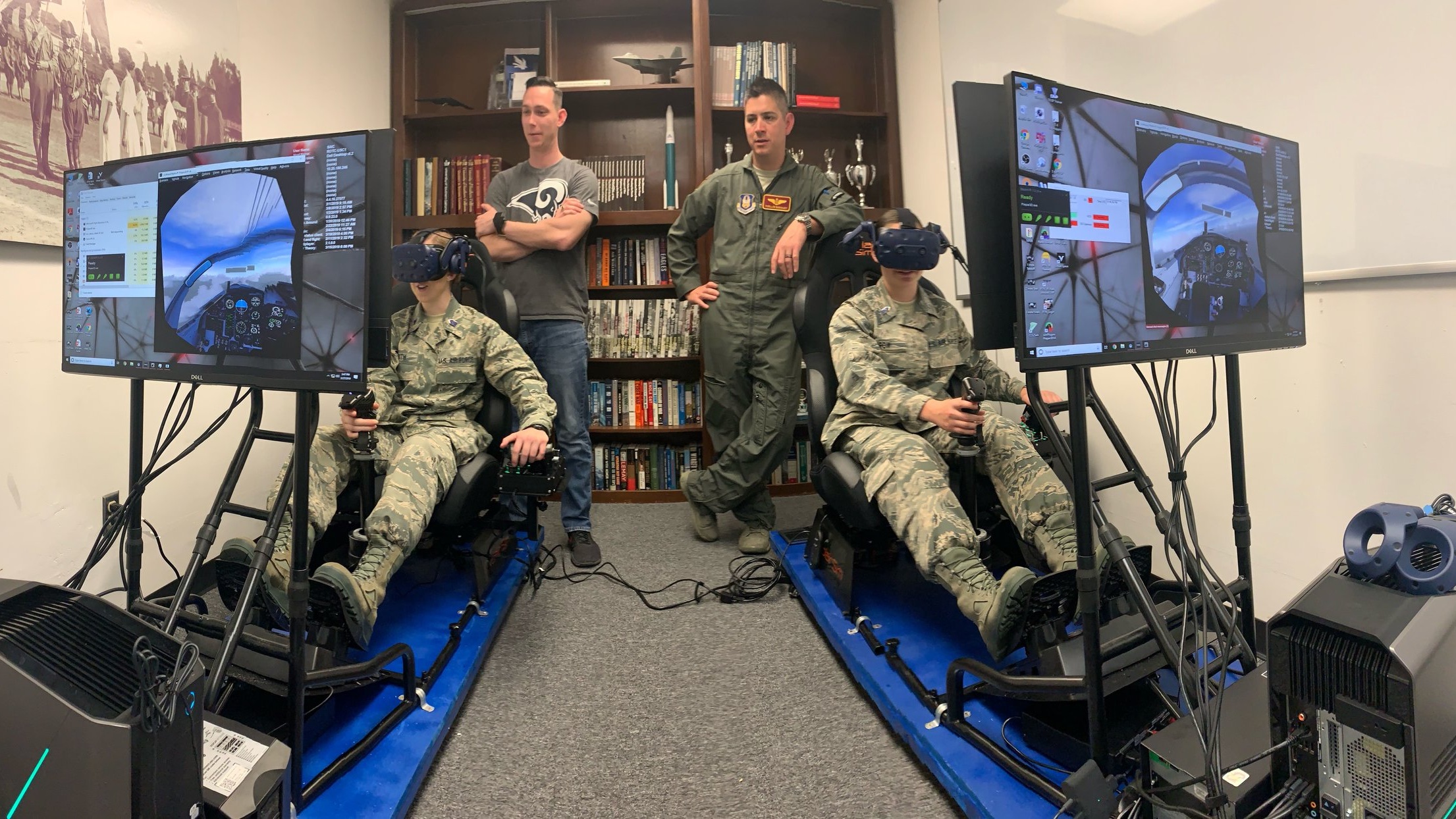 The Pilot Training Next (PTN) program uses virtual reality aircraft simulators to teach cadets the basics of flying. This program is currently only available at USC. It aims to train future pilots in less time to produce highly trained pilots more efficiently. Pilot qualified cadets at Detachment 060 are involved in an undergraduate pilot training course that compliments the simulators on campus.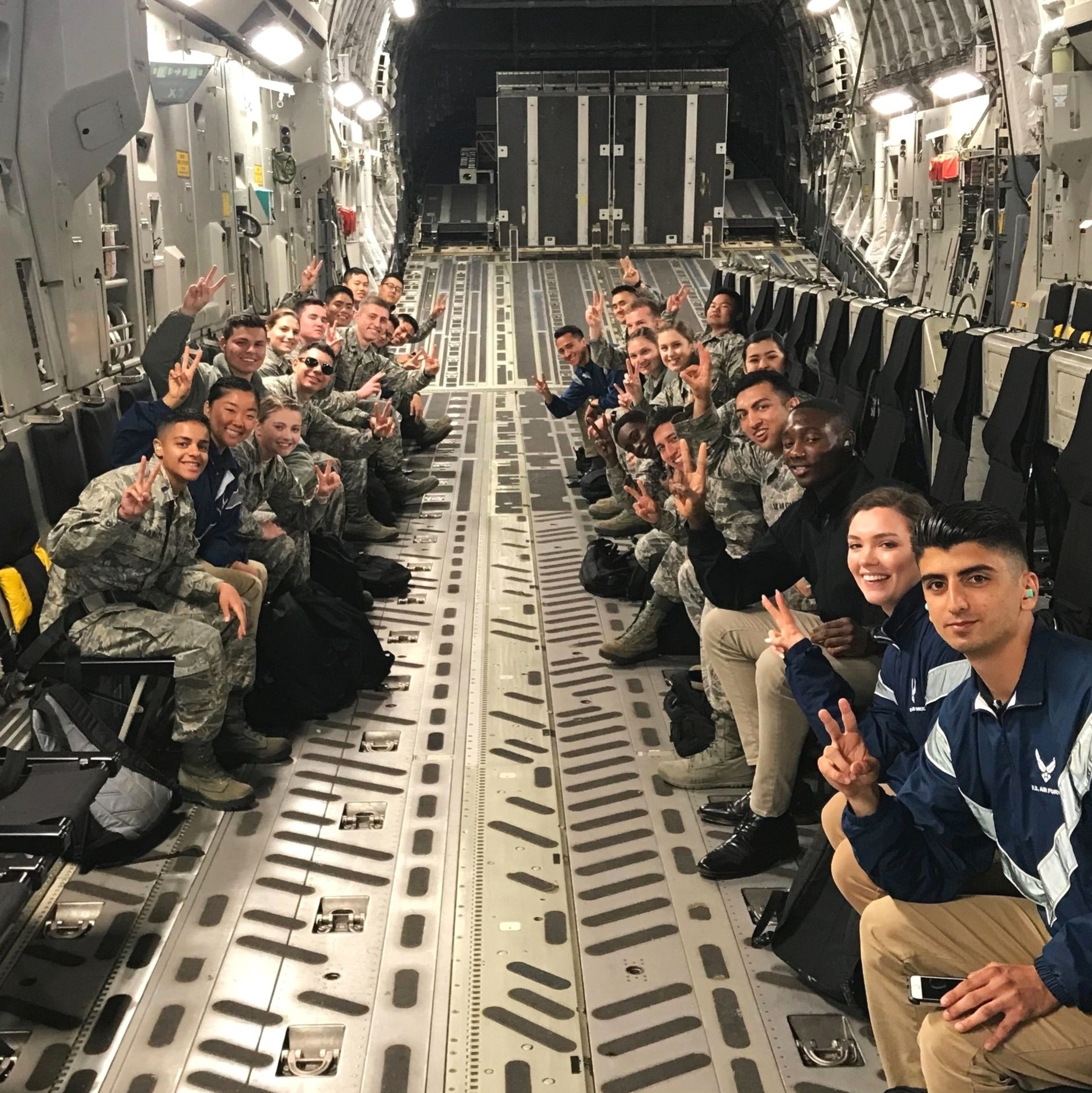 Throughout the year, cadets have the opportunity to fly in a variety of aircraft, from small two-seat aircraft such as the T-34 to heavy aircraft such as the C-17. Most flights are orchestrated via March ARB and are a fantastic introduction to flying in military aircraft, no experience necessary!
Cadets visit Air Force bases as part of their professional development requirement. Most recently, Detachment 060 visited the Test Pilot School at Edwards AFB and met several USAF Thunderbirds pilots at Luke AFB in Arizona. These visits provide cadets with an idea of what life is like after commissioning as an officer and helps them explore potential career fields. Traveling out-of-state is an incredible opportunity for cadets to bond and boost morale during challenging training months.
national character & leadership symposium
The National Character and Leadership Symposium (NCLS) is an annual event hosted by the U.S. Air Force Academy which showcases speakers from both the military and civilian worlds. The even focuses on inspiring stories, the importance of values, and different leadership perspectives. This past year, a group of cadets from Detachment 060 had the honor of attending a speech from the USAF Chief of Staff, General David Goldfein. Other speakers included the Chief Master Sergeant of the Air Force, Kaleth O. Wright and former Secretary of Defense Leon Panetta.